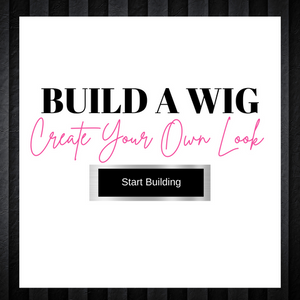 Here is where you can "Build A Wig" by creating your own look. You can choose between an 5x5 closure or 13x6 frontal. We create your vision!
Build A Wig units are custom machine made wigs completely custom to your specific head measurements with bundles and a closure/frontal. All wigs are made using 100% Virgin hair and HD lace. THESE UNITS ARE MADE TO ORDER. 

                    Each unit come with:
Bleached knots for a natural scalp effect

Machine construction for long-lasting units

Co-washed and deep conditioned

Natural hairline with a defining part of your choice.

Style of your choice

Adjustable elastic band

Baby hairs are 100% optional

*** Processing Time for (Custom) Units are 7-14 Business Days, Monday-Friday are our business days.Once shipped, orders will be delivered in 1-3 business days ***

All wigs provided by The Wig Artist includes an FREE install. Once your unit is completed and you have received it, You then can book an appointment using our booking link to book your FREE install ! please be sure to read the description before booking.